It's time again to look at the state of the presidential race. What should we expect from the 'invisible primary' in the coming months?
My guess is that we will see at least a few candidates get more open about their 2016 decisions early next month. Why? Because financial reports are due quarterly. So if a candidate begins raising money in April, they have three solid months before they have to tell us how their fundraising is going. The next such opportunity is July, but waiting that long could be deadly.
What if a few candidates are already winning the 'invisible primary,' by locking down key donors/fundraisers, powerful activists, campaign staff, etc.? Our best evidence would likely be other candidates dropping out. Of course, that depends on those other candidates (a) knowing they are losing and (b) caring.
With this in mind, here's where I see the Republican race right now:
Top Tier – Jeb Bush, Scott Walker. One indication of how well these candidates are doing is how open they are about running. Though neither has officially announced, they're not being coy about it either. Both are getting some positive press for their speeches (Walker in Iowa, Bush at CPAC) as well as some more critical press. That's all part of the process and an indication that they're at the center of some serious conversations within the party.
Reasonable Alternatives – Mike Pence, John Kasich, Rick Perry, Mike Huckabee, Chris Christie, Bobby Jindal, Marco Rubio. Any of these candidates have standard qualifications (governors and a senator) and appear to be serious about the job (not just the fame that comes with running). The trick will be breaking out of the pack. Kasich and Pence both face the challenge of a more well-known Midwestern governor (Walker) while Rubio faces another Floridian (Bush) and Perry another Texan (Cruz). I just don't see either Jindal, Christie, or Huckabee breaking out this time, for other reasons. But if (when) the top tier candidates stumble, I'll be keeping my eye on Kasich and Rubio. Or, if they drop out, that would tell us a lot.
Won't Win, But Won't Stop – Ted Cruz, Rand Paul. They're not going to win, but they'll have enough concentrated support to hang on to the bitter end, if they want to. For Cruz, this is mostly about the cult of personality and how much of the party he's alienated. For Paul, though he's done a better job of keeping friendly relations than his father, his views (especially on foreign policy) are just too far from the mainstream of the party. Each must know this already (right?) and give every indication that they're running anyway.
Anyone Looking for a VP? – Lindsay Graham, Rick Santorum, Carly Fiorina. Sarah Palin should remind us that a VP could come from anywhere. But she's also a reason that no one is likely to take that kind of chance on an un-vetted candidate anytime soon. So, if you want to be the VP you might need to run for president. I can only suspect that's why these three staging campaigns.
Those Other People – Ben Carson, John Bolton, George Pataki, Sarah Palin, Marsha Blackburn, etc. There are other people "running" who have no shot at winning, but they still run. Fame is alluring and I don't think we need to give them more than they deserve.
For the Dems:
It's Hillary. Why hasn't she announced? That's simple: there's little upside for an earlier announcement (especially while the Republicans are still deciding) and plenty of downside (for example, campaign professionals that would sign on with potential rivals once they knew they were not on her team).
Dons Quixote – Jim Webb, Bernie Sanders. Their reasons to run seem to be much more about their ideological commitments than their odds of winning (perhaps like Rand Paul). So they'll be an interesting sideshow until the general election heats up.
This is all based on no inside information, so as always I'd love to hear your take.
The following two tabs change content below.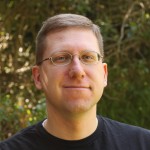 a reform-minded historian, center-left Democrat, and religious believer.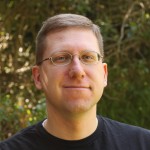 Latest posts by Jason LaBau (see all)