I was watching State of Affairs the other night (I know, I know, it's ridiculous) and noticed a positive element of partisanship (party loyalty and separation) that's worth pointing out.*
What caught my attention tonight was a secret meeting between a high-level staffer and a leader in the opposition party. In that meeting, the leader basically offers the staff member a job in the next administration. Tempted by this offer, the staffer tenders his resignation to the president.
This would never happen for one basic reason: Parties. Presidents staff their administrations with party loyalists and a few candidate loyalists, who are also (usually) party loyalists. (For more on this, see here and here.) Parties demand that from them and smart presidents listen. Getting anything done requires first maintaining good relations with their own party. So there's no way a new president from one party is going to select a former staffer from the other party as a top administration official.
That's a good thing. Because it would be terrible if politicians' advisors and staff could be bought off by the opposition so easily. A few other examples of the benefits of partisanship:
Electoral cues – Since most Americans have little time to devote to the details of politics (and too many details to attend to if they wanted to), party is their best signal for which candidates to vote for. You don't actually need to know anything about a particular Republican or Democratic candidate to have a basic idea of where they stand on any given issue.
Expertise – This is particularly true at the state legislature level, where a combination of poor pay, term limits, and tight staff budgets have left individual legislators without the expertise they need to craft even the bills they want. Enter groups like ALEC, but also all the expertise that can be provided by party networks, which can help fill in the gaps of knowledge by pooling resources and training from across state lines.
Vetting – Right now the Republican Party activists are vetting presidential candidates. High-information, high-commitment, highly-motivated individuals and groups are on the forefront of this effort so that by the time the voting starts, the bulk of the party will have a few strong candidates to choose from (and some hangers-on). Soon the same processes will begin at the state and local level.
Yes, there are downsides to partisanship, especially when ideological polarization is coupled with one party rejecting the norms of governance and the ideals of compromise for short-term gain. But one of the great innovations of American political history (thank you Thomas Jefferson, Martin Van Buren, and others) was the introduction of stabilizing parties into an otherwise unstable system of government. We would do well to remember that from time to time.
* For the record, the political intrigue on the show is awful. Basically, the president deserves to lose the next election or be removed from office simply for incompetence. A good president knows how to take in lots of information from various sources in order to gauge the policy, political, legal, international, economic, social, and other ramifications of his/her decisions. This television president instead appears to rely only on the personal opinions of about four poorly-connected people who seem to make wild guesses about the consequences of any particular action. It's no wonder that her popularity is (apparently) plummeting and her administration is (apparently) inept.
The following two tabs change content below.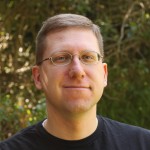 a reform-minded historian, center-left Democrat, and religious believer.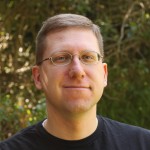 Latest posts by Jason LaBau (see all)